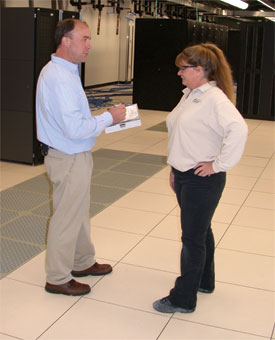 Data Center Cleaning
If you have a data center, you know how important it is to keep clean surroundings. Dust-sensitive equipment, sub-floors, static, and often highly-sensitive data all combine to create the worst possible conditions for the manager and daily cleaning crew.
Not if SCS is part of your critical environmental cleaning squad. We offer you a highly-competent force of professionals and use the best equipment for each job, HEPA filtered vacuums, Lint free dust cloths and cleaning agents designed specifically for critical environments.
SCS recommends regular cleaning of your data center to help your equipment and floors last longer and perform better. They can perform five basic services - either separately or in combinations - that are designed to keep your computer room running at peak performance.
These services are:
Exterior Hardware Cleaning
Tops of Floor Cleaning
Underfloor Plenum Cleaning
Above Ceiling Cleaning
Air Sampling and Environmental Reports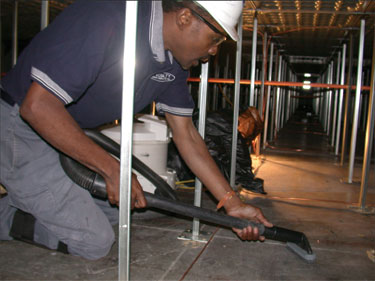 Combinations of these services are usually performed at scheduled intervals, ranging from once per year to daily.
Do you have sensitive data stored at your facility? SCS employees have passed rigorous clearances at both the federal and state levels.
If you have a data center that needs expert cleaning by a sensitive staff, contact SCS for a quote.